Ice Pack Shipper for Chocolate Purchases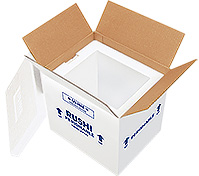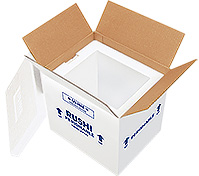 Ice Pack Shipper for Chocolate Purchases
If you are both:
Ordering chocolates or seafoam.

Ordering when temperatures outside are greater than 70 degrees.
YOU MUST PURCHASE THIS SHIPPER.
*Each Shipper holds up to 8 Forbes Boxes/products per container. For every 8 chocolate products you purchase, you must include a Ice Shipper. Ice Shippers vary and may not be as pictured.
Forbes Candies will not ship chocolates in hot temperatures without this ice shipping box. If you do not add this box to your order we must cancel your order.
***Please note: Forbes Candies Inc takes all appropriate measures to ensure your chocolates arrive in the same quality they are made. However, we do not guarantee arrival quality of chocolate shipped in warm weather. Please keep that in mind. ***